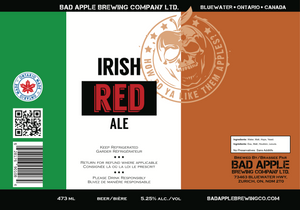 Buy 24 of any beer, cider or seltzer variety from our collection and save $9. You can mix and match varieties that total 24 cans and you will still save. 
10¢ per can deposit included. Return for a refund where applicable.
Just like the name this Irish style ale is red is colour, medium bodied and goes down easy with a delicious mix of hops and caramel malt flavour.
ABV 5.25%  IBU 15